Health and Wellness Holiday Gifts for Entrepreneurs and Loved Ones
Being shut in due to COVID-19 has been a huge upset to the natural day-to-day living for communities worldwide. Gyms have shut down, social gatherings limited, and emphasis has been placed on only doing necessary travel. This will help preserve lives and contain the spread. Along with doing your part, however, one must also look out for their own mental and physical well-being.
Anxiety and depression have skyrocketed during the pandemic. The uncertainty about the economy, political unrest, business survival, safety of others, and inability to partake in certain sociable hobbies has made it hard for people to cope in healthy ways. People are searching for helpful solutions that won't break the bank or lead to unhealthy habits.
Switch things up this holiday season and for celebrations in 2021 by sharing empowering gifts with your closest loved ones, respected colleagues, and even warm acquaintances. From a posture correcter to menstrual cycle supplements, healthy food to CBD products, we highlight a number of top-notch companies on the scene. You can boost your own morale with a special holiday gift to yourself or give wellness presents to family and friends around the globe. Read on for must-have items that will improve well-being!
Safésha Lotion Moisturizing Hand Sanitizers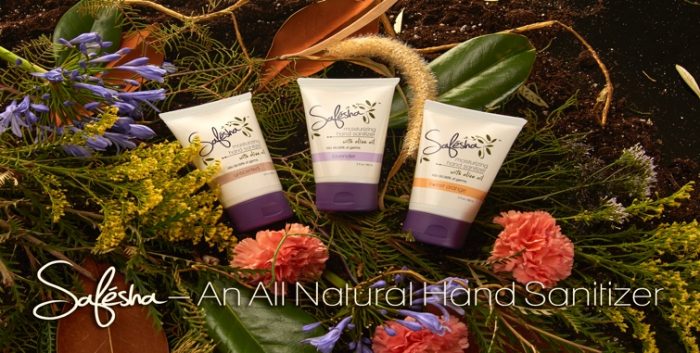 Need a holiday, travel or a practical stocking stuffer gift? Introducing Safésha lotion moisturizing hand sanitizers! Because COVID-19 is at the top of our minds daily, we're encouraged by the CDC to use hand sanitizers to reduce the spread of the virus to protect others and ourselves. This product does have the recommended percentage of alcohol to kill germs, but will leave your hands feeling soft and moisturized with the aromatic smell of lavender and sweet orange essential oil. Safésha is safe, registered with the FDA, and a best option for the entire family. It was created for the affluent or trendy buyer looking for natural or organic products. Safésha products are made with aloe, vitamin E and extra virgin olive oil. Ideal to keep in your car or home office, this product will provide great protection against colds, flu & COVID-19. They are TSA (travel ready) in a 3 oz tube. Safésha hand sanitizers are available for $12/tube.
BAX-U Neck Home Kit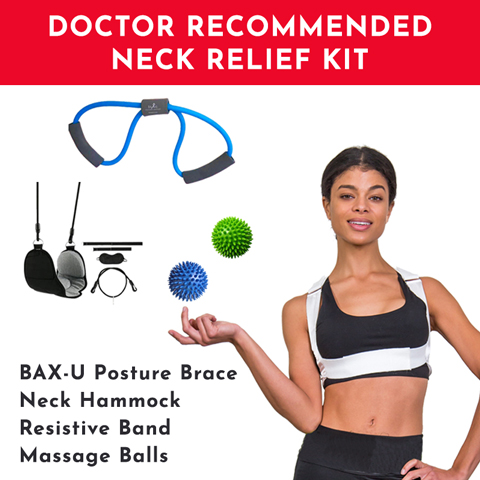 BAX-U has the perfect gifts for yourself and your loved ones. There is no better gift than the gift of health! BAX-U is a brand of wearable products for better alignment and optimal physical performance. BAX-U products have been known to provide instant results. The company is known for their cool and fashionable posture correctors and their home kits to relieve pain. BAX-U products are the perfect holiday stuffers for fitness junkies, gamers, all types of work and for everyday activities!
Featured above is Neck Home Kit. Have you caught yourself or loved ones slouching over while sending texts? The neck is a coordinated network of nerves, bones, joints, and muscles. Neck discomfort can usually be alleviated with self-care. The Neck Home Kit has selected home tools to improve posture, traction the neck, strengthen the weak muscles and massage the tight muscles. The kit is highly recommended by chiropractors for home management of neck and shoulder stiffness. Those who suffer from the forward head syndrome, tech neck, or straight neck will benefit from this home kit. It is $99.00.
Apothecanna Holiday Kits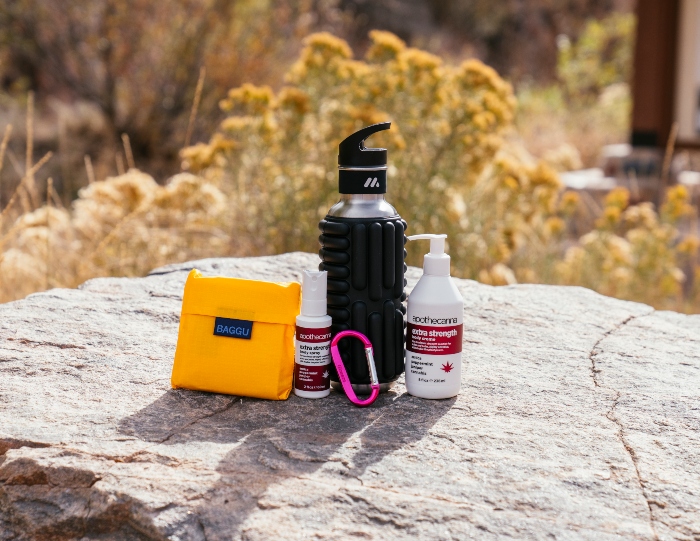 Apothecanna is a high performance all-natural cannabis body care brand. Launched in 2009, we've honed our best in class formulations and full product line over the last 10 years. They launched their first annual holiday kits this season in celebration of their ten-year anniversary. As we look to a holiday season unlike any others before, Apothecanna has created our Move More Kit and Feel Better Kit to help you gift greater well-being to yourself or your loved one.
Their Move More Kit, featured above, is designed to tackle the most severe aches and pains and melt away the stress from the body. It includes Apothecanna Extra Strength Relieving Creme 8oz and Spray — their maximum strength formula with double the dose of all-natural arnica, peppermint, juniper and pure hemp CBD to provide powerful anti-inflammatory relief. Also has the MOBOT Grace Foam Roller Water Bottle — a 2-in1 sustainable water bottle and eco-friendly foam roller to help you hydrate and target specific muscles for deep tissue massage with ease. Used together, you can target stress and release tension in the body to promote healthy fascia. Fascia can become stiff and constricted through stress or lack of exercise, which restricts blood flow and makes it harder for muscles to heal and recover. It's priced at $150 MSRP.
Apothecanna's Feel Better Kit is designed to restore balance in the mind and body by relieving anxiety and stress and promoting proper rest and relaxation. Use as part of a night time ritual! It includes Apothecanna Extra Strength Relieving Bath Soak — maximum strength essential oils blended with healing mineral salts to revive tired muscles. Also has the Apothecanna Calming Mind Body Creme 2oz and Oil Rollerball — a beautiful tranquil aromatherapeutic blend of lavender, chamomile, and frankincense essential oils and pure hemp CBD to soothe the senses. The Brooklinen Silk Eye Mask is made with luxurious Mulberry Silk, it's naturally cool to the touch while possessing a breathable yet insulating fabric. Last but not least, your gift recipient will receive a OPTP Massage Ball — alleviate tension and soothe sore muscles. Unique points increase circulation and wake up sensory receptors. It's priced at $90 MSRP.
Eye See Results Under Eye Patches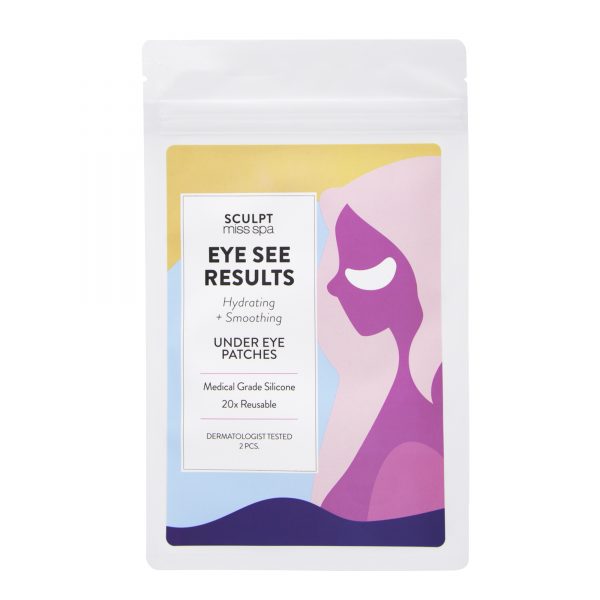 Miss Spa is built on the belief that anyone can have a spa moment at home, empowering women to take their skin care routines into their own hands. The Eye See Results Under Eye Patches from Miss Spa Sculpt are the perfect gift for a tired and busy entrepreneur. The innovative silicone patches trap in hydration, helping to plump, smooth and moisturize skin. For just $25, these reusable patches revive tired eyes and reduce the look of fine lines and crow's feet up to 20 times. Visit the Miss Spa website to learn more about the product.
Hertime Daily by Mixhers!
Specifically created to provide month-long hormone balance, reduce bloating, ease cramps, lighten flow and increase energy, Hertime Daily has been carefully and lovingly crafted by women and for women to give your body the nutrients it needs to support your monthly hormonal changes. After the birth of her twins, founder Jess Toolson's period symptoms worsened and she was in search of a natural solution. Teaming up with a holistic health care practitioner, Hertime was created using natural, earth-grown remedies that can regulate hormones, reduce inflammation in the uterus, and stifle our monthly strife.
Hertime Daily balances hormones with nutritional therapy and relieves PMS symptoms. This leads to no more cramps, bloating, moodiness, hormonal acne, aches and heavy bleeding. It's suitable for women of all ages and stages of their cycle. Hertime Daily contains all-natural ingredients and can be mixed with 8-12oz of hot or cold water. There are 3 flavors to choose from: Strawberry Lemonade, Juicy Peach and Raspberry Refresher. These pre-portioned, travel-friendly daily packs will be great for entrepreneurs who need to grab it and go! This gift will provide hormonal support all month long. $52.95 for 30 servings or subscribe and save.
23 Vitals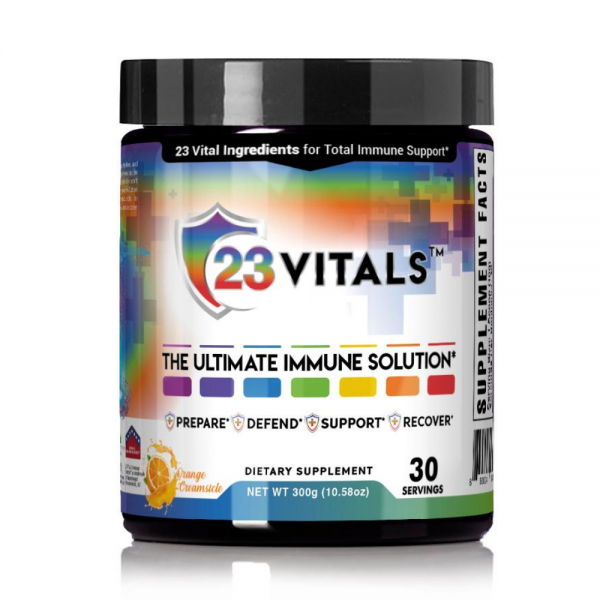 Keep the colds at bay and reduce stress! With so much turbulence in our society, stressors have been heightened in 2020. Get the total immune support your body needs to stay healthy all in one cost-effective place. 23 Vitals was created in response to founder Tom Elliott wanting the best immunity support on the market without the cost or hassle of buying multiple products and taking handfuls of pills or powders a day. Working with his team of experts, they created an all-in-one, best-in-class product that supports your immune system and makes sure it is working optimally with the breakthrough 23 Vitals! Boost your immune system during the pandemic and beyond. Minimize stress, feel more rested, gain confidence, and remove fear by taking your well-being into your own hands with this powerful product. It's $99 for 30 servings and is coming soon to Amazon.
The Chillato Pack by Kannaco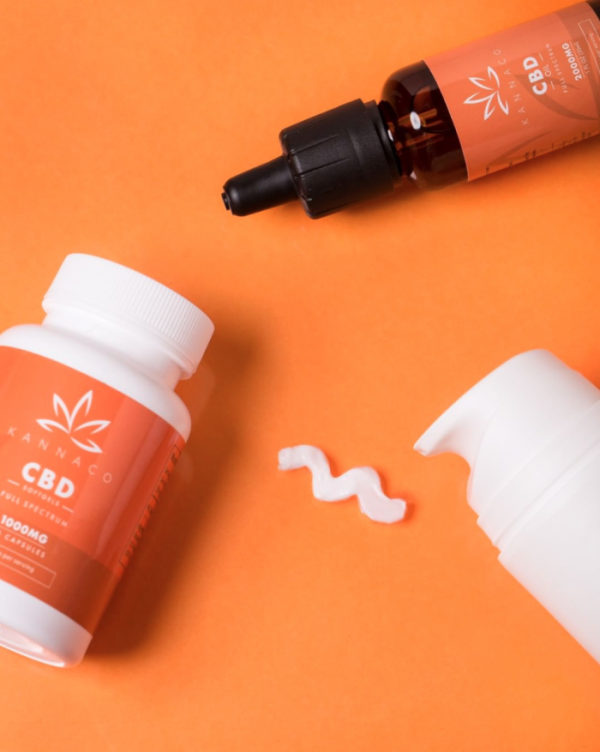 Tackle that stress with products geared for chillen' out! Whether you would like a better night's sleep or relief from things like physical or mental discomfort, Kannaco's top-shelf CBD Balanced Boxes have everything you need to give your mind and body a chance to breathe. Crafted with their own organically farmed hemp, made in food grade, FDA approved, cGMP certified, GFSI (Global Food Safety Initiative) certified facilities, and put through an extensive 3rd party testing process. All Bundle Boxes include three full-size products and free shipping. Check out their trio of Aches & Pain Cream, Peppermint Tincture and Snooze Softgels. Discover a better balance with Kannaco. It's priced at $199.99 with free shipping on all orders — learn more on www.kannacocbd.com.
Go Better Keto Dark Chocolate Bar One a Day

Give the gift of better-for-you chocolate this year to the Keto followers & health conscious people in your life. Crafted with simple, good for you ingredients and containing ZERO net carbs and no sugar alcohols, sugar, gluten or dairy, these bars are the perfect way to satisfy a sweet tooth, while helping you stay disciplined. With a piece for every day of the week and a delicious dark chocolate taste, these bars are perfect as stocking stuffers or even to lay out for Santa in lieu of cookies! Available on Amazon for $19.99 — pack of 4.
Go Better Keto Milk Chocolate Bark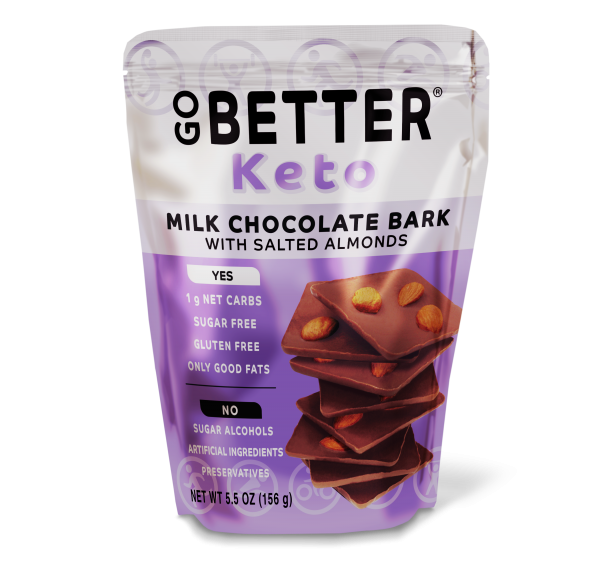 Chocolate Bark is especially popular during the holiday season and Go Better offers a delicious way to enjoy it for those following a Keto diet or with dietary restrictions. Go Better Milk Chocolate Bark has 3 whole roasted almonds on each square, contains only the good fats, and only has 1 net carb per serving. The bark is packaged in resealable bags, making snacking on the go easier than ever. Available on Amazon for $17.99 — 2 bags.
Jupiter Organic CBD Drops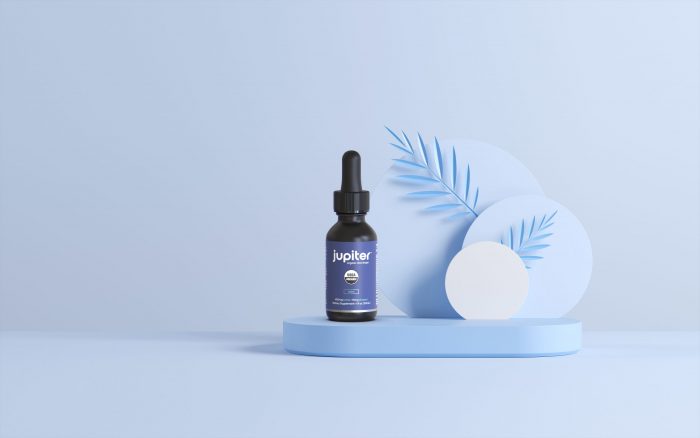 WIth stress levels at an all-time high, the holidays can get even crazier! Jupiter CBD Drops, made in the USA, are super easy to use and small enough to drop in someone's stocking, wrap it up, or hand it to them. Simply place Jupiter drops under your tongue, hold for 30 seconds, and swallow. You should be able to feel the effects of Jupiter within 15-30 minutes. It essentially works like a magical "off button" for stress in your mind and body. BOOM!
Jupiter Organic CBD drops are already being designated "the future of stress relief." They are also the first CBD product that is 100% USDA Certified Organic, triple lab tested for purity, made from hemp flowers only, sustainable, and made in small batches from a single-origin U.S. family farm. This sets them apart from other companies as over 70% of all CBD products are mislabeled which can cause harm to consumers.
Jupiter was officially launched in early 2020 (after over a year in development) by Tyler and Simon, just two guys with a passion for helping people while having a positive impact. From personal experience, they knew how serious stress can be and how it can hold back human potential and happiness. Both CBD users, they were having a hard time finding a product with the high quality they were looking for (including being USDA certified organic), so they decided to create one from scratch. Jupiter Organic CBD Drops are the first of several products that offer better solutions for stress, sleep, exercise, and more. They use BPA-free glass bottles and 100% recyclable packaging for all products. They're available for purchase via the website in 3 full size strengths ($59-$99). They also offer "Try before you buy" with sample size available for $29.
Barbari Mini Trio Pack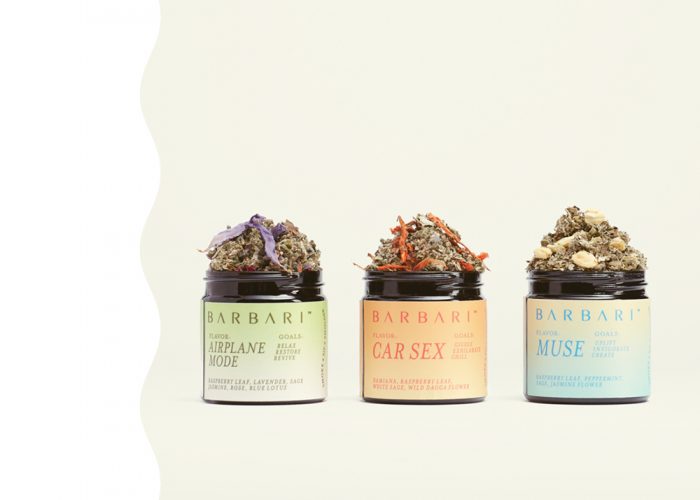 Chillout, glow up, and find your inspiration with Barbari's Mini Trio Pack. Friends and family will enjoy 8g of each of their signature Herbal Blends. Who says you can't have it all? The Trio Pack is perfect for each occasion. Each jar contains 8g of the loose-leaf herb. Total 24g of the herb. Products in the bundle include: Muse ($23.00), Airplane Mode ($23.00), and Car Sex ($23.00). Price for the bundle is $35.00.
Kind Lab Serenity Chews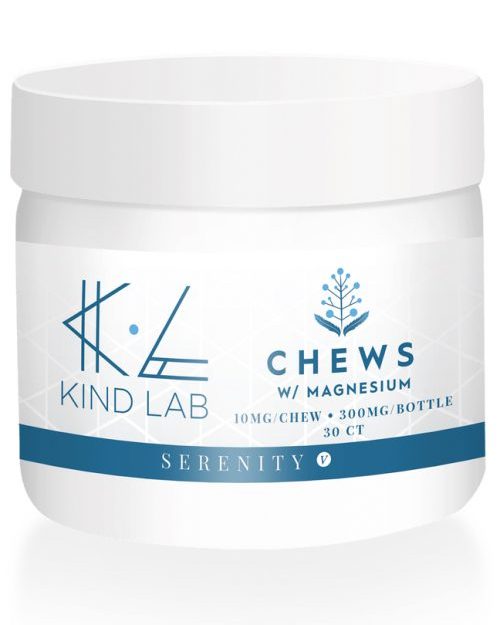 Excess stress in the mind & body can cause people to struggle to get through their days or to fall or stay asleep at night. These Serenity Chews are a delicious solution! They've combined CBD-rich, full-spectrum hemp extract with magnesium in an elderberry-flavored, vegan gummy chew formulated with all-natural, plant-based ingredients. Serenity never tasted so good! Price is $45.00.
Mendi 15-Count No THC Gummies
Mendi 15-Count No THC Gummies are all-natural hemp-derived gummies that come in a 25 mg dose. USA-grown and 3rd-party tested, these gummies are truly athlete-built and approved from the ground up. Made with organic fruit concentrates, they provide an ideal way to add a clean, sweet glucose tool to your Mendi recovery game plan. Send them to fitness enthusiasts in your circle. Price is $30.00.
Mendi 15-Count No THC Gel Caps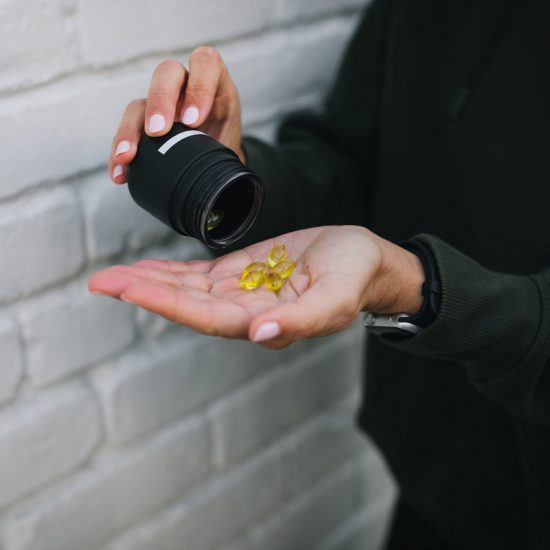 Mendi's 100% isolate hemp-derived CBD gel capsules have a dosage of 25 mg per capsule. USA-grown and 3rd-party tested, these CBD gel caps are truly athlete-built and approved from the ground up. Mendi No THC Gel Caps are a great gift for travelers as you can also get 4-count packs! Price is $30.00 for the 15-count pack.
Mendi No THC Salve Stick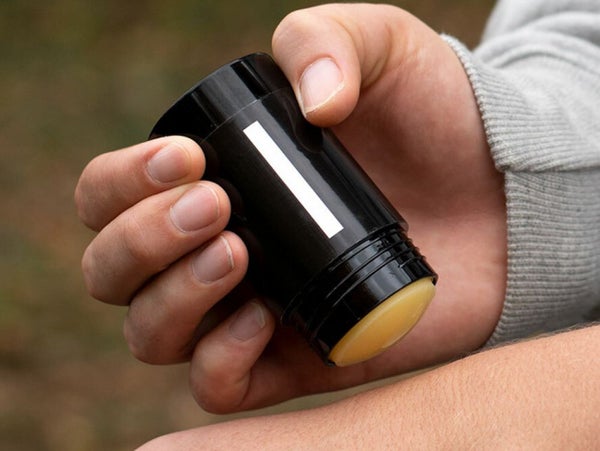 Introducing the hemp-derived 500 mg CBD salve stick. Their 2oz pro salve stick is made from all natural ingredients, USA-grown, 3rd party tested, non-GMO, zero traces of THC, athlete built and athlete approved. Inspired by Mendi's first basketball athlete ambassador SUE BIRD, her idea for this No THC Salve Stick sparked the ah-hah moment to innovate a no-fuss application for this wildy popular proprietary salve. Price is $45.00.
Holiday Scaries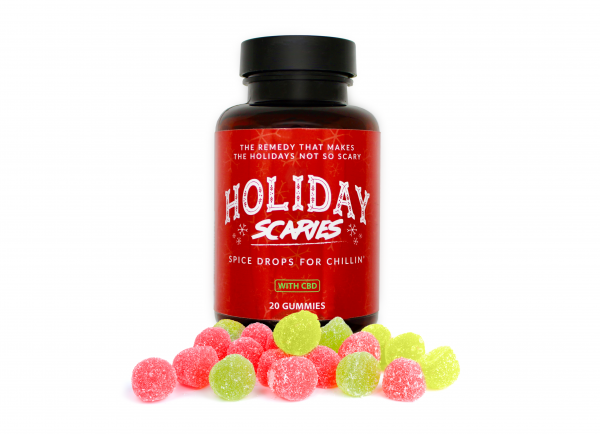 Sunday Scaries, the trailblazing DTC CBD brand, is bringing back Holiday Scaries to make the end of 2020 as chill as possible. The Limited Edition Holiday Scaries CBD Gummies are getting a festive upgrade. Instead of Sunday Scaries OG gummy, each bottle of Holiday Scaries will include new red and green vegan spice gumdrops — the nostalgic candy flavor we all know and love. Using a proprietary blend of the highest quality broad-spectrum CBD, Vitamin B12, and Vitamin D3, each gummy contains 10mg of CBD to help you stay calm and focused, and ultimately help make the holidays, well, not so scary. They are available for $39.
Else's Plant-Based Toddler Nutrition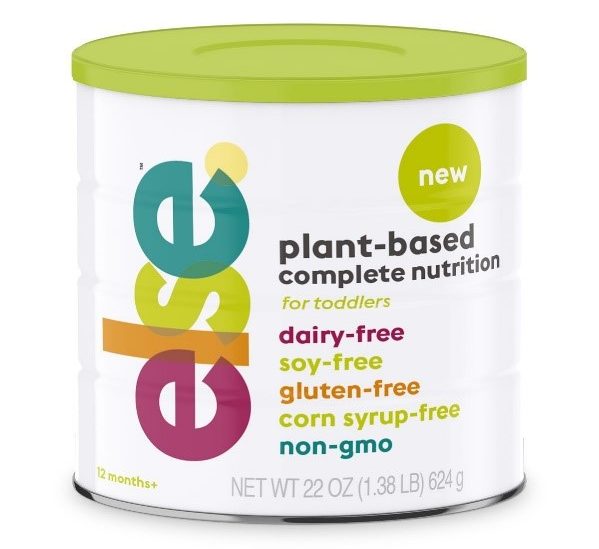 A true innovator in the baby nutrition space, Else's Plant-Based Toddler Nutrition is the first clean-label, minimally processed, plant-based toddler nutrition drink. Made with 92% whole-plant ingredients derived from almonds, buckwheat and tapioca, Else is finally providing a real alternative for toddlers with lactose intolerance, sensitivities and other dietary restrictions.
Oringaa, Moringa Powder
Miracle in the Green, a Women-Owned Business (WBENC Certified), introduces you to Oringaa, their 100% proprietary Moringa powder. A perfect way for those on the go to get the vitamins and nutrients you need, Moringa powder is 100% USDA Certified Organic with no fillers, dyes, or additives. It's as natural as it comes. Moringa promotes weight loss, restoring your skin, and balancing your daily diet. It is a plant found in Africa and parts of Asia known to be the only plant housing all eight essential amino acids as well as other vitamins and minerals in the exact portions as the body needs it in a serving. Moringa is the smallest plant but very mighty in its nutritional profile. Moringa gives energy in the day, aiding sleep at night.
Ify Nwobi, Founder of Miracle in the Green, discovered Moringa in her final year of law school while battling cancer. Then, the small but mighty miracle came and revolutionized her whole life so much so that she has made it her life's work to spread its goodness.
Make yourself a cup of Moringa with lemon or apple cider vinegar — it's a delicious way to rest easy! Price starts at $24.99 and can be bought on Amazon or their website.
C4 Energy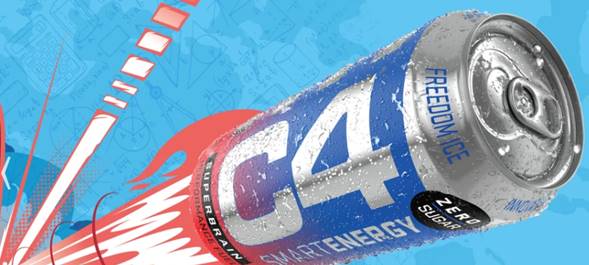 Cellucor's C4 Energy is the bestselling pre-workout brand in the nation, with over 2 billion servings sold since its launch in 2011. Additionally, C4 is the fastest growing energy drink on the market due to award-winning formulas in sports nutrition for aminos and protein, muscle recovery, weight loss, and more. Cellucor products are made only with the most premium, clinically studied ingredients to help maximize mental and physical performance. Whether you need a quick energy boost at home, the gym, or just to get through the day, these have your back.
A-Just Masks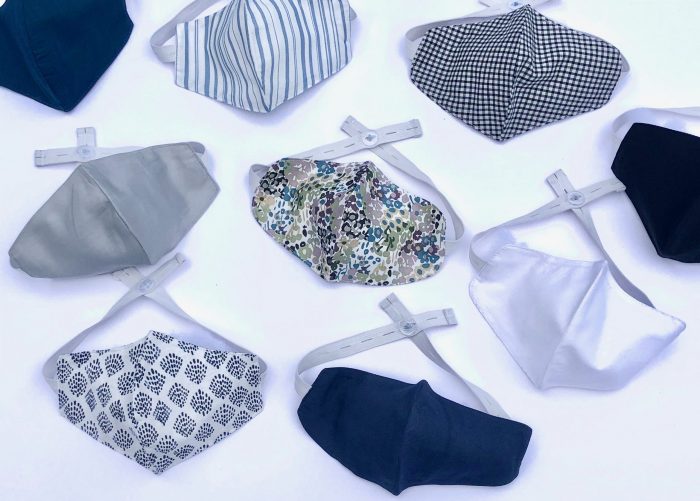 The team behind A-Just Masks are mask makers on a just mission to make fashionable, a-justable and comfortable fabric face masks affordable to all. Their just-priced patent-pending masks are 100% cotton 2-ply with a filter pocket. They feature two a-justable elastic straps that let you button-up for protection. Because the straps go below the ear, these masks are great for people wearing hearing aids and earbuds. Also no more ear chafing! Their face masks are a-justable, reusable and washable. Sets of 3 masks are available in a pack of three colors of denim and and four patterns: a floral, handblock print, ticking stripe and gingham check. Each patterned mask comes with two solid masks.
The women-owned business was founded by Marci Cohen, a designer and former editor with 30+ years experience. They are concerned how COVID 19 is affecting the lives of women and children in underserved communities so they are donating a percentage of profits to Family Promise, a nation-wide non-profit ensuring families experiencing or at risk of homelessness have what they need to be safe. They're also partnering with The Pink Fund which provides breast cancer patients currently undergoing treatment with three months of financial assistance so they can focus on healing and not where their next paycheck is coming from. They also make mask donations to organizations in the NYC metro area and the Hudson Valley.
CBD Flower USA Northern Lights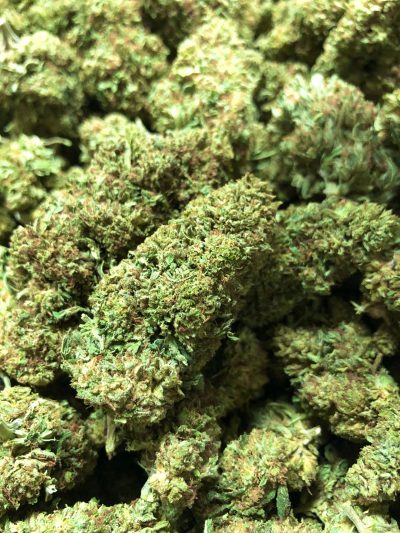 Northern Lights is a fantastic gift to help people relax. This product comes in flower form, which allows the recipient to choose how they would like to use it. One could use Northern Lights in an herbal vaporizer, rolled and smoked, or transformed into a tincture.
CBD Flower USA produces an indoor Indica dominant strain. Northern Lights is a beautiful flower that is adored by all Indica CBD enthusiasts. This strain is a three-time cannabis cup winner that is grown hydroponically in an indoor light-deprived environment. Picturesque to look at, this CBD flower contains dense buds with a Kush nose. Typically boasts a high 26.15% total cannabinoids and over 20% CBD. The hemp is tested to ensure that it complies with industry standards of not containing any more than 0.3% Delta 9 THC. CBDFlower USA only works with cultivators that are licensed by the NDA. When harvested and packaged, all labels are placed by a registered NDA licensed hemp handler. CBD Flower USA offers products at their optimal freshness, allowing you to buy with confidence. Prices are $10.00-$700.00.
The post Health and Wellness Holiday Gifts for Entrepreneurs and Loved Ones appeared first on Home Business Magazine.
Read The Full Article
This Content Was Originally Posted At:
https://homebusinessmag.com/lifestyles/health-and-fitness/health-wellness-holiday-gifts-entrepreneurs-loved-ones/